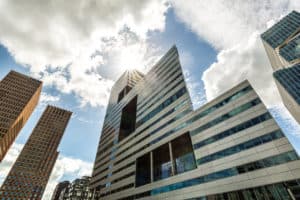 Software solutions provider OneMarketData has appointed Shailesh Dwivedi as head of buy-side regulatory solutions.
As part of the role, Dwivedi will oversee buy-side offerings from the firm's OneTick platform to ensure clients meet requirements across the global regulatory landscape.
He joins the firm from Credit Suisse, where he spent nearly eight years, most recently serving as vice president, where he managed the firm's cross-asset tick data platform.
While at Credit Suisse, Dwivedi also oversaw the firm's in-house OneTick regulatory and trade surveillance application, leveraging the platform's scalable tiered data architecture, normalisation layer and optimal regulation specific modules to cater to regulations across various regions.
"As a OneTick customer for over ten years I've been able to experience the power of the OneTick platform firsthand," said Dwivedi.
"I am thrilled to join OneMarketData's talented regulatory solutions team and look forward to working closely with our buy-side clients and the broader industry as we enhance our offerings to meet growing client and market demand." 
Earlier in his career, Dwivedi also served as a portfolio analyst at BlackRock.
"As more leading buy-side firms select OneTick to meet their regulatory and compliance needs across multiple asset classes and global jurisdictions, it's critical that we have an experienced technology leader who understands firsthand the challenges our clients face," said Dermot Harriss, senior vice president of regulatory solutions at OneMarketData.
"We're thrilled to have Shailesh lead our buy-side team and are confident that his experience and intimate knowledge of the OneTick platform will be invaluable as we extend our buy-side offerings."