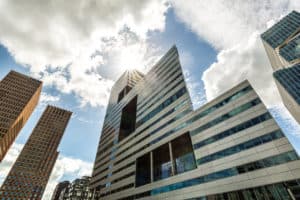 Kaizen Reporting has appointed Rory McLaren as its new chief product officer, working across all Kaizen companies to promote product, strategy and management.
McLaren brings over 25 years' experience to Kaizen Reporting, having worked in technology, product and regulation in a variety of businesses.
He joins from Deutsche Börse, where he most recently served as technology strategist.
Prior to that, McLaren was co-founder and chief technology officer of regulatory FinTech, Impendium Systems, which provides reporting services for MIFID and EMIR alongside value-add services based on regulatory data.
Following its acquisition by Deutsche Börse in 2014, McLaren served as head of product and services of the regulatory services entity within the group. As part of that role, he provided reporting across MIFIR, EMIR and other regulations to internal and external clients in Europe, Asia Pacific and the US.
In a LinkedIn post discussing on his appointment, McLaren said "I'm excited to announce that I've joined an amazing group of people at Kaizen Reporting. Further developing our regulatory product portfolio and roadmap is going to be a fantastic journey!"