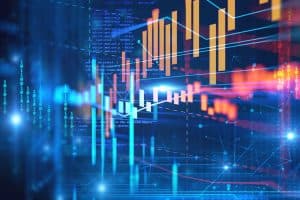 Net sales of UCITS and AIFs rose to €866 billion in 2021, compared to €650 billion in 2020, according to the latest report from EFAMA. Net assets of European investment funds grew by 17%, to reach €22 trillion.
UCITS net sales reached €800 billion in 2021 – significantly higher than the previous year (€474 billion) and far exceeding the previous historical record of 2017 (€761 billion).
Equity funds posted their highest year on record, with net sales surging to €399 billion compared to their 2017 high of €163 billion, while fixed income funds also recorded a strong performance, with net sales of €177 billion (compared to €85 billion in 2020). However, bond funds failed to match their 2019 levels of €303 billion or their 2017 record of €314 billion.
Notably, multi-asset funds saw a significant rise in demand – something that The TRADE has also been recording over the past year. Investors have rediscovered the benefits of diversification during these volatile times and, coming after three years of weak growth, multi-asset funds shot up by over 500% in 2021 to record net sales of €186 billion (compared to just €29 billion in 2020).
By contrast, money market funds did poorly last year – unsurprisingly, given the post-pandemic economic recovery and previous low interest rate environment, with negative outflows of €2 billion, compared to net sales of €215 billion in 2020.
Finally, net sales of AIFs fell to €68 billion, compared to €177 billion in 2020. This development can be explained by the very large net outflows recorded by AIFs domiciled in the Netherlands (€159 billion) – primarily caused by the decision of several Dutch pension funds to stop managing their assets within AIF structures and make more use of segregated mandates.
"2021 was a record year for UCITS for two main reasons," explained Bernard Delbecque, senior director for economics and research at EFAMA. "First, high hopes on the Covid-19 vaccination campaign prevailed over the risks posed by the variants of the virus. Second, the strength of the economic recovery and the resulting strong performance of stock markets supported investor confidence.
"It will be hard to beat this record in 2022 given the expected tightening of monetary policy and the current geopolitical and military tensions."