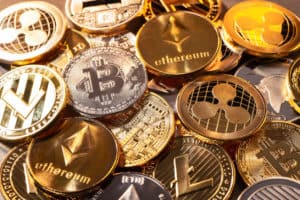 Bloomberg and Elwood Technologies have announced a strategic integration which will allow clients using Elwood's cryptocurrency trading platform to invest directly into Bloomberg's buy-side order management system (OMS), AIM.
The integration is expected to be completed and available for Elwood and Bloomberg AIM's mutual clients in the second quarter of this year.
Elwood's crypto native solution, which offers purpose-built infrastructure, deep liquidity and market data, provides institutional access to digital assets.
Elwood's institutional crypto trading capabilities will be combined with Bloomberg's data, analytics and workflow tools as part of the integration, providing market participants of the AIM platform with a unified investment process where they can capture and manage crypto investments alongside the rest of their portfolio.
The Financial Instrument Global Identifier (FIGI) for crypto assets will be adopted by Elwood as the common identifier for the integration.
 
"We are very pleased to be able to offer Bloomberg AIM clients integrated access to Elwood's market-leading cryptocurrency trading platform," said Ian Peckett, global head of buy-side product at Bloomberg.
"It has always been our goal to provide clients with the cutting-edge capabilities necessary to manage their entire investment portfolio in an integrated manner, and this increasingly includes alternative asset classes such as cryptocurrencies."
 
The move by Bloomberg and Elwood follows increased institutional interest in crypto that has been witnessed over the last few months.
Last month, crypto prime brokerage Genesis released record performance figures for the fourth quarter of 2021, demonstrating crypto's growing presence in mainstream trading.
Elsewhere, to meet institutional demand for digital assets, MSCI partnered with Menai Financial Group to develop tools for institutional investors existing in the blockchain and digital asset space.
The TRADE reported this week that Horizon Software expanded its crypto trading platform to include crypto exchange BINANCE to its list of gateways, joining existing players such as Coinbase, Kraken, Bitstamp and Bittrex. The addition of BINANCE will allow Horizon's clients to trade spot and futures on cryptocurrencies.
"This strategic partnership continues to deliver on our mission of providing access to digital asset markets in a way that institutions expect," said James Stickland, chief executive of Elwood Technologies.
"We look forward to working closely with Bloomberg to simplify institutional access to cryptocurrency markets."