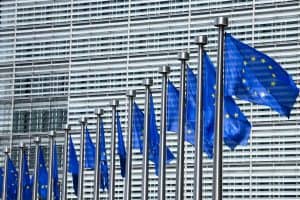 The Association of Financial Markets in Europe (AFME) has warned that changes proposed in the MiFIR review threaten Europe's global competitiveness and undermine the capital markets union objectives.
In an open letter, the industry association has criticised proposed changes to the systematic internaliser regime in Europe, stating that they limit the execution options available to those investing in the EU and expose bank liquidity providers to increased risk that could lead to lessened competition.
The development follows the European Commission's decision to prevent alternative venues from using the reference price waiver to execute small trades by introducing a minimum threshold and limit their ability to match at mid-point to when they are trading above twice the standard market size but below the large in scale (LiS) threshold, in November.
"Further restrictions will erode the level playing field and inhibit SIs' efficient facilitation for institutional investors, which ultimately represent the retail interests of pensioners and savers," said AFME.
"We are also concerned by proposals that – on top of the existing share trading obligation – further curtail the ability of market participants to access liquidity in the trading modality of their choice, and re-impose a "concentration rule" in favour of certain types of venues."
The association has also drawn attention to proposed changes to transparency thresholds and timing of publication of trading data in the fixed income markets, adding that these could expose market makers to undue risk.
AFME called for these to be better calibrated than what has been proposed in a bid to allow liquidity providers to continue to be able to trade in large sizes and illiquid instruments.
The association welcomed the plans for a consolidated tape, also introduced in November, but suggested that if the other changes were implemented "its positive impact would be undermined".