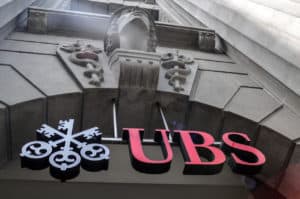 Long-term UBS global head of platform licensing has left the bank after over 22 years spent serving across various senior roles.
Chris McConville confirmed in an update on social media that he had left to pursue another opportunity.
"My friends, after almost 23 years at UBS, I am moving on. What a journey. I have learnt so much from UBS, the wonderful clients and counterparties. I have made so many friends I have lost count. Watch this space for further details on my next chapter. I'm very excited," he said in his update.
UBS declined to comment on his departure.
McConville originally joined UBS in 1999 and in his tenure held several senior roles including as its global head of electronic trading and electronic trading distribution. He had been serving in his most recent role since 2019.
Until recently, McConville was also the sell-side chair for non-profit Plato Partnership, a role which he had held for a year until earlier this month when Plato confirmed he would be stepping down.
Head of execution services for Europe, the Middle East and Africa at Instinet, Salvador Rodriguez, replaced him as chair.