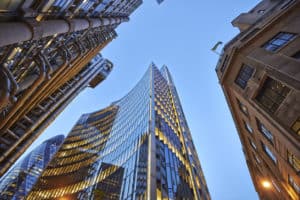 Not-for-profit Plato Partnership has appointed the head of execution services for Europe, the Middle East and Africa   at Instinet to become its latest sell-side chair.
Salvador Rodriguez assumes the role of sell-side chair after originally joining the partnership in 2018. He replaces Chris McConville, global head of platform licensing at UBS, who has held the role for the last year.
Prior to joining Instinet in 2015 as its head of electronic and program trading division and later going on to assume his current role of head of execution services for EMEA, Rodriguez spent nearly 20 years in senior electronic trading roles, including a decade with Morgan Stanley and around another ten years collectively at Goldman Sachs, UBS and Citi.
"These colleagues [Plato Partnership partners] not only represent a diverse group of firms, but they are also some of the sharpest minds and idea generators, too," said Rodriguez.
"As a group, we will continue to work hard to further augment market structure improvements and drive innovation for the benefit of all market participants. I hope that my experience and background, from across different areas and organisations, will provide useful alternative viewpoints and insights."
The Plato Partnership has been vocal in its approach to regulators regarding the implementation of a consolidated tape in Europe.
In October last year the partnership wrote an open letter to regulators imploring them to implement a single provider of a real-time post-trade tape for equities.
The European Commission later announced plans to implement a tape in November as part of its Capital Markets Union update.
"Plato Partnership continues to drive innovation, create new partnerships and increase its ability to engage at the highest level and drive effective, efficient change," said Mike Bellaro, chief executive of the Plato Partnership.
"Our partnerships with Turquoise, PLIA, BMLL and Babelfish are continuing to accelerate. Our MI3 division continues to grow and produce the most topical independent research from world renowned academics."