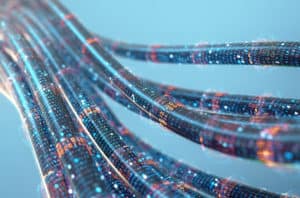 The Plato Partnership has written an open letter to European policymakers imploring them to establish regulations that will ensure the creation of a consolidated tape for equities.
Plato has made the case that a single consolidated tape – as opposed to a multiple provider model – would be more beneficial for the equities market as it would better enforce data standardisation and prevent competition forming between providers which could lead to some being used more than others.
It has also set out that any tape must be real-time, suggesting that calls from some participants for a 15-minute delayed or end of day tape would be insufficient.
"These proposals would provide stale information that does not allow for real time information to inform decisions and would not level the playing field for market participants or facilitate the majority of benefits and use cases we outline in this letter. European policy makers should set high standards to ensure European securities markets are competitive with global markets," said the Plato Partnership.
In its letter, Plato also suggested that access fees should be no more than €50 per user per calendar month with separate fees for direct access feeds.
Among the many benefits listed by the partnership of a consolidated tape is the democratisation of transparency around market liquidity, which it suggested is currently limited to those that are able to internally consolidate data themselves, and which it claimed could improve price efficiency and minimise volatility.
The group also made the case that better post-trade analysis would allow institutional investors to make better informed trading decisions and this would in time lower transaction costs while it added that more transparency would also allow for better risk management as institutions would be able to "truly gauge their ability to invest and return assets to clients in an orderly manner".
Made up of both buy- and sell-side firms, among those to those to sign the letter include Allianz Global Investors, Axa Investment Managers, Baillie Gifford, BlackRock, Capital Group, Cedar Rock Capital, DWS Group, Fidelity International, Invesco, Janus Henderson, Legal & General Investment Management, and Liontrust.
Along with MFS International, Norges Bank Investment Management, Schroders, T. Rowe Price, Union Investment, Barclays, Bank of America Securities, Citi, Exane BNP Paribas, Goldman Sachs, Instinet Europe Ltd, Jefferies, JP Morgan, Morgan Stanley, RBC Capital Markets, Redburn, Société Générale and UBS.