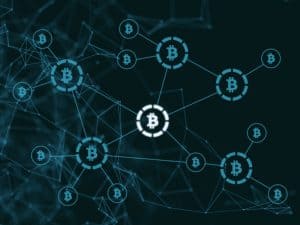 MSCI has moved into the digital asset sphere for the first time through a collaboration with institutional digital asset investment product and services provider, Menai Financial Group.
Sparked by increasing institutional demand, the partnership between Menai and MSCI will see them develop tools for institutional investors in the blockchain and digital asset space including solutions around navigation, risk management and identifying emerging opportunities in this market.
It will also aim to help institutions better understand the relationship between the digital asset market and the traditional one, the pair revealed.
"Digital assets often get conflated with cryptocurrencies, but the market is far larger than that," said Henry Fernandez, chairman and chief executive officer of MSCI.
"Applications associated with digital assets are transforming long-established technologies such as payment, trading and settlement systems, among others. While investors are eager to enter the digital asset market as it matures, there is need for a robust suite of tools to gain reliable insight into the space."
The development follows a report by Coalition Greenwich earlier this month that found that institutional investors have begun to have an influence over the digital asset market.
Originally designed to accommodate the needs to retail and high-net worth investors, Coalition found that digital asset infrastructure and its development was now being moulded by demand from institutional investors as well.
"Institutional players are keen to participate in the digital asset markets, but have historically struggled to find the means to do so in a way that meets the high standards of professionalism, scale, risk management, security and rigor required by traditional financial markets," said Zoe Cruz, founder and chief executive of Menai Financial Group.