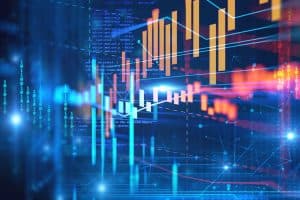 Nordic capital markets investment bank Pareto Securities is now live with Itiviti's multi-asset order management solution (OMS) from Broadridge Financial Solutions.
The integration looks to ensure increased client connectivity and low and high-touch agency trading.
For Pareto Securities, going live with Itiviti was a major decision, considering they were replacing a 10-year incumbent technology provider at the core of its business.
The move equips Pareto Securities with platform evolution capabilities and service quality which will allow the company to continue the development of their execution services moving forward.
"Finding a replacement that could handle our current workflow requirements, but also take us to the next level in trading capabilities and customer support was mission critical for us," said Kristian O. Stenbakk, chief operating officer, Pareto Securities.
"After a considerate search and evaluation, we selected Broadridge because of its ease-of-use, robust trading functionalities, flexible, modular architecture, and most importantly, the personal attention its team provided to us throughout the selection and onboarding process."
The combination of Itiviti's order management, market connectivity and smart order router (SOR) components allows the solution to provide Pareto Securities with the flexibility it needs to offer good service, innovation and speed to market.
"We are excited to have Pareto Securities leverage the modularity of our platform and experience the automation, speed and performance that we provide," said Ray Tierney, president of Itiviti.
"We offer a high level of flexibility for client connectivity, customisation and managed services, and we are committed to providing our customers with proven, state-of-the-art trading technology that will keep them ahead of the curve now and into the future."
Following the completion of the acquisition of Itiviti Holdings by Broadridge in May 2021, Itiviti became part of Broadridge's Global Technology and Operations segment.