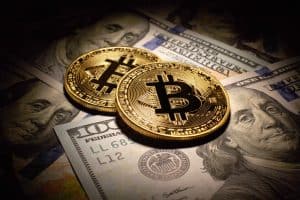 Institutional crypto-trading and brokerage firm, CRYPTALGO, has appointed a former global head of eFX trading at Nomura as its chief advisor.
Ed Mount joins CRYPTALGO after launching a cloud technology, post-trade services firm, Elysium Technology Group.
He has formerly worked in FX trading at Nomura and Royal Bank of Scotland, but now specialises in automated database technologies, including blockchain and its application to FX, futures and crypto trading.
CRYPTALGO develops crypto brokerage, algo-trading, custody and investment for financial institutions. Its platform connects global cryptocurrency exchanges and looks to consolidate liquidity to offer firms the best price and best execution services for high-volume trading. 
Also joining the advisory board at CRYPTALGO is Jon Matonis, the former executive director and co-founder of the Bitcoin Foundation, and special advisor on cryptocurrency market intelligence. He has focused on expanding the circulation of non-political digital currencies, and is considered an expert in the crypto industry.
Other current members of CRYPALGO's advisory board include John Winter, the former chief executive of Barclays Corporate Banking, and Michael Huttman, executive chairman of Millennium Global Investments.
"For us, 2018 has been a year of successful partnerships and significant appointments which underpin CRYPTALGO's success and demonstrate to institutional investors the years of expertise and experience behind our offering," said Francisco Portillejo Hoyos, CEO of CRYPTALGO.
"Jon and Ed are prominent leaders of their respective industries – having them on board enforces investor interest in the cryptocurrency and blockchain market and continues to align the high standards of practice that CRYPTALGO provides with that of our clients."