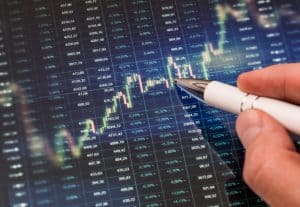 US outsourced equity and options trading desk, Dalzell Trading, has appointed a former Goldman Sachs executive and veteran as its new chief revenue officer.
Lance Meyerowich takes on the role with over 20 years of industry experience, including 17 years at Goldman Sachs in senior roles such as head of equity sales on the cross-asset desk and co-head of execution services for the synthetic products group.
"We are thrilled that Lance has joined Dalzell Trading as chief revenue officer. I have known and worked with Lance for years and his knowledge, work ethic, and team building are best in class," said David Dalzell, founder, and CEO of Dalzell Trading.
"While trading at BlackRock, I relied daily on Lance and his team at Goldman Sachs to enable our complex trading strategies. He has an unmatched passion for this business and we look forward to Lance coming on board."
Meyerowich joins Dalzell Trading from Wells Fargo, where he was most recently managing director and head of delta one sales, responsible for driving growth of the investment bank's equity division.
"I am excited to join Dave Dalzell and his team, who are some of Wall Street's best traders and have proven their expertise in both bull and bear markets," added Meyerowich. "The outsourced trading space is growing exponentially, and I look forward to guiding Dalzell Trading to new opportunities."