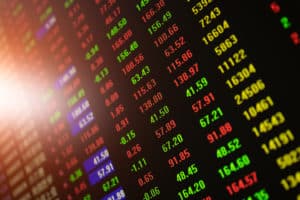 The former global chief operating officer for fixed income, currencies and commodities (FICC) at Goldman Sachs has been elected to the board of directors at MarketAxess.
Justin Gmelich retired from Goldman Sachs earlier this year after more than 20 years with the investment bank, having held several senior positions across the bond trading business. Prior to his appointment as global COO of FICC, Gmelich was also global head of credit trading at Goldman Sachs.
MarketAxess CEO, Rick McVey, stated Gmelich's expertise on fixed income market structure will be invaluable to the firm, as trading automation accelerates with dealers and investors.
"Justin is widely respected for his deep knowledge of the fixed income markets, and he was instrumental in the modernisation of Goldman's market making model where he embraced electronic trading," McVey added.
Gmelich's appointment at MarketAxess follows two other additions to the firm's board of directors earlier this year. These included BlackRock's former global head of trading, liquidity and investments platform, Richard Prager, in July, and former EY global vice chair, Nancy Altobello in April.
"Technology is at the heart of innovation in financial markets today and MarketAxess is helping shape the future," Gmelich commented on his election. "MarketAxess has been a true pioneer in the global credit markets by strengthening access to liquidity and delivering significant advances in trading efficiency and market transparency."