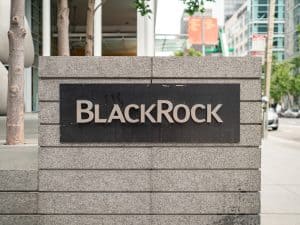 BlackRock's former global head of trading, liquidity and investments platform has been elected to serve on the board of directors at fixed income electronic trading provider MarketAxess.
MarketAxess confirmed in a statement that Richard Prager joined the board of directors on 16 July, and will provide expertise on the firm's continued investment in its electronic trading capabilities.  
Prager retired from BlackRock earlier this month. He was a former senior managing director and served on the asset manager's global executive committee. In his role, Prager led global trading, liquidity and the securities lending teams, having first joined the firm from Bank of America in 2009.
"Richie is well known for his industry leadership in developing and supporting innovative liquidity solutions in the global fixed income markets," Rick McVey, CEO and chairman of MarketAxess, commented.
"Few people in our industry have his breadth of knowledge and experience in the entire front to back trading lifecycle. He is passionate about technology solutions to improve efficiency in fixed income trading and settlements. Our company will benefit greatly from his perspective and expertise as we continue to invest in the next generation of electronic trading capabilities and expand our global presence."
During his time at BlackRock, Prager spearheaded several initiatives aimed at improving risk management and investment performance. He was also key in BlackRock's partnership with MarketAxess, which saw the investment firm use MarketAxess' Open Trading platform for US, European and Asia credit markets.
"MarketAxess has been an important catalyst in the accelerating transformation of global fixed income markets," Prager commented. "Joining Rick and the rest of the MarketAxess board is an exciting opportunity to continue my engagement in addressing the ways that technology can strengthen market structure, delivering substantial value to market participants through increased efficiency and access to liquidity."