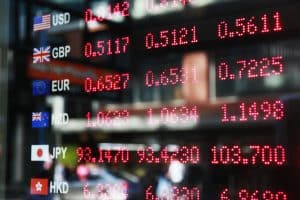 Forex and currency trading firm OANDA has appointed industry veteran and the former chief executive of ION Trading Group as its new CEO.
Gavin Bambury will take on the role in London as CEO of OANDA, and will serve as a director on the board as of 26 August, according to a statement from the company. He joins OANDA from eFX platform provider, Integral, where he has been chief technology officer since September last year.
"A seasoned professional, he combines a deep-seated knowledge of financial technology with an unparalleled understanding of the trading sector, which will be invaluable as we continue to execute the firm's strategic vision in the years to come," said Tim Howkins, chairman of the board at OANDA.
Bambury has more than 25 years' experience in technology and trading, having worked in various senior positions at major institutions. He began his career at Citigroup where he spent 14 years in senior fixed income and currencies trading technology roles. Bambury left Citi to head up business transformation globally for Deutsche Bank, before leading ION Trading Group as CEO for more than six years.
"I am delighted to be joining OANDA, as a world-class brand focused on its clients, the company has enjoyed tremendous success in recent years," Bambury commented. "I am confident we can build on these foundations, and through investment, organic and inorganic, we will extend our global coverage and enhance our clients experience, enabling us to continue to be the trusted leader in FX."
OANDA provides clients with internet-based forex and currency trading using computer and financial technology. It operates as a market maker, and offers historical, high-frequency, filtered currency data.