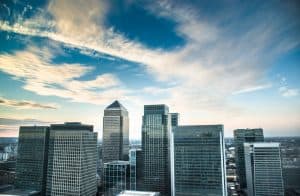 The former chief executive of LCH has been appointed CEO of the fixed income, currencies and commodities (FICC) market standards board (FMSB).
Martin Pluves will take on the role in October, following a decade at LCH and four years as the clearinghouse's chief executive. During his time as CEO, Pluves oversaw the firm's operations in London, Australia, Japan and North America. Prior to LCH, Pluves spent 14 years as a partner at PA Consulting within the financial services practice.
"Martin has 20 years' experience in the financial services sector covering exchange trading, OTC clearing and financial regulation," said Mark Yallop, chair of FMSB. "He has played a significant role during a period of extensive regulatory and industry change over the past decade and brings to FMSB a deep understanding of the forces transforming the FICC landscape. I am delighted that he has agreed to join us as our new CEO."
LCH confirmed yesterday that Pluves will step down from his role at the end of this month, and will be replaced by Isabelle Girolami. Girolami is the deputy CEO of French bank Credit Agricole's corporate and investment banking division, having joined the company as global head of financial markets in 2015.
Pluves commented that the FMSB plays an important part in seeking to improve standards of behaviour in FICC markets to promote fairness and effectiveness of wholesale markets.
"It has made significant progress since it was established in 2015 and has also set out an exciting programme of work for the coming years, including looking at emerging vulnerabilities in FICC markets and the challenges of new technologies and artificial intelligence in markets," he added.  
Once Pluves joins FMSB in October, Yallop will revert from being executive chairman to non-executive chairman, the standards board said.