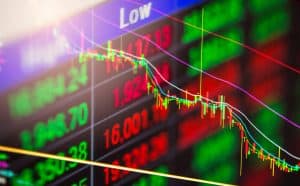 Ratings and research house Moody's has acquired analytics firm RiskFirst to extend its range of services to the buy-side.
RiskFirst provides risk analytics and reporting services to US and UK defined pension markets and institutional investors such as endowments, foundations and asset managers. It's flagship PFaroe risk platform for pension funds currently supports more than 3,000 plans and $1.4 trillion in assets.
Terms of the deal were not disclosed, but the acquisition will provide the company with major growth opportunities, and will extend its reach to the asset management community, Moody's said in a statement. 
"RiskFirst sits at the heart of the buy-side and asset owner ecosystem and is known for its specialised expertise and high-quality products," added Mark Almeida, president of Moody's Analytics. "Adding RiskFirst's platform to Moody's Analytics' product offering creates significant opportunities for growth and demonstrates our commitment to extend our reach and capabilities to the buy-side and asset owner community."
Moody's continued that asset owners are increasingly using sophisticated analytics and risk services to address the challenges in funding and capital management. The deal will also provide opportunities to extend the capabilities of RiskFirst's platform and produce new services to meet client needs.
In May, Allianz Global Investors adopted RiskFirst's PFaroe platform to scale its operations in US fixed income, and improve its asset allocation expertise. The tool was used by Wilmot Group, Allianz Global Investors' liability-driven team.
"Combining Moody's Analytics scale, reach and capabilities with RiskFirst's leading solutions and extensive customer base creates a strong value proposition for buy-side institutions and asset owners," said Matthew Seymour, CEO of RiskFirst. "This deal will enhance our capabilities while building on what has made RiskFirst successful: a sophisticated, technically excellent product combined with superior service and support."