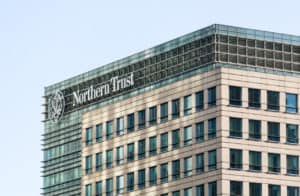 Northern Trust has appointed Sonia Davies as senior vice president of Integrated Trading Solutions (ITS), the firm's outsourced trading business.
Davies will serve as senior relationship manager covering ITS clients and service providers.
She joins Northern Trust from Software-as-a-Service provider, Enfusion, where she served as EMEA head of partnerships and alliances.
Prior to joining Enfusion, Davies served as a consultant at FINBOURNE Technology and as an executive vice president of business development at Citco Fund Services.
Earlier in her career, Davies spent seven years at Credit Suisse, most recently serving as director of prime services – offering consulting services within that sector.
Elsewhere, she served at Jabre Capital Partners at start up stage as middle office manager for hedge funds. This followed a five-year tenure at Morgan Stanley where she served as vice president, client service manager in prime brokerage.
In addition, Davies served as a client service analyst at JP Morgan Chase.
Davies announced her appointment in a social media post.