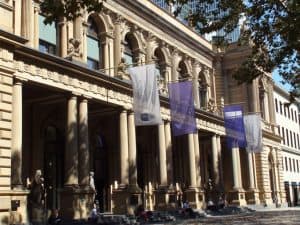 German exchange operator Deutsche Börse has hired the former CEO of Dutch market maker Optiver to lead its cash markets business.
Paul Hilgers will take on the role at Deutsche Börse from 1 September overseeing the cash market, which includes Xetra, the Frankfurt Stock Exchange primary market business, and the Deutsche Börse Venture Network. He reports to Thomas Book, executive member of the board at the exchange.
"With Paul Hilgers, we succeeded in hiring an internationally experienced manager as head of our cash market, who is completely aware of our customers' needs and has a deep understanding of the European market structure," Book commented on the new hire.
Hilgers served as CEO of market maker Optiver from 2014 to 2017, after joining the firm in 2007 as director of market structure in Asia Pacific, and then becoming CEO of Asia Pacific in 2010.  He also previously ran European trading at Van der Moolen for six years, and served as commercial director for Fortis Clearing Asia Pacific.
Deutsche Börse also said that as of 1 July, the trading and clearing business which Book oversees will encompass all of the exchange group's platforms, including cash markets, derivatives exchange Eurex, Eurex Clearing, FX trading platform 360T, and the energy and commodities division EEX Group.
"The cash market is the nucleus of Deutsche Börse and of special importance for the financial centre and the German economy. We want to further expand the strength in our home market and position ourselves even better internationally, Book added. "By bundling all asset classes, our customers will also benefit from further synergies on our trading and clearing platforms. Together, we will focus even more on finding innovative answers to the structural changes in the markets."