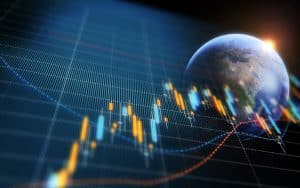 US securities and commodities broker INTL FCStone expanded its services to support trading in non-deliverable forwards (NDFs) through a new partnership with Integral.
INTL FCStone has commenced trading NDFs on Integral's BankFX platform, using the FX technology provider's streaming NDF workflow and request for stream functionality. The move expands INTL FCStone's trading and clearing services for a range of OTC FX products.
"The addition of NDFs through INTL brings new levels of efficiency for a global client base seeking enhanced risk management and customization in emerging market currencies. We are pleased to partner with Integral and launch our NDF offering using Integral's market leading technology," said Mike Wilkins, head of FX trading at INTL FCStone.
INTL FCStone will initially support NDFs for the Brazilian Real, the Chilean Peso, and the Columbian Peso in Latin America, alongside the Indian Rupee, South Korean Won, the Taiwanese Dollar, and the Indonesian Rupiah, across Asia.
In June last year, INTL FCStone launched its mobile FX trading app for institutional clients which was developed using Integral's technology. The mobile trading app, known as INTL FCStone OCX Trader, allows clients to access their INTL system remotely to trade and monitor OTC FX positions whenever necessary.
"The launch of INTL FCStone's NDF offering is an exciting addition to the marketplace," added Harpal Sandhu, Integral CEO. "With the recent launch of our streaming NDF workflow, in addition to our established RFS functionality, clients can access improved NDF pricing with improved automation, transparency and efficiency in their trading experience."