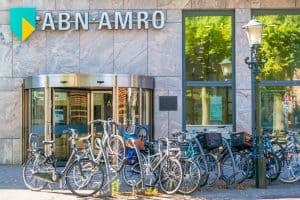 The former chairman and executive at PwC in the Netherlands has been named the new CEO of Dutch investment bank ABN Amro.
ABN Amro confirmed that Robert Swaak will take on the role in April this year, replacing Kees van Dijkhuizen who has been with the organisation for seven years, initially as chief financial officer, before being appointed CEO in 2017.
Swaak has been tasked with focusing on refining and implementing ABN Amro's strategy, with high priority projects including detecting financial crime, promoting public and private cooperation and compliance with increasing regulatory requirements. 
"Over the past 30 years [Swaak] has acquired broad and relevant expertise in the financial sector and he is a seasoned executive who knows the ins and outs of what it takes to run a large listed company," said Tom de Swaan, chairman of ABN Amro's supervisory board. "At the same time, [Swaak] is a modern leader who can build bridges and who has proven experience in heading up and managing the successful implementation of challenging strategies and innovations."
Swaak has held various senior roles at PwC Netherlands, including chief financial officer, chief operating officer and chief human resources officer. He was part of the consultancy's network leadership team until 2017 overseeing global clients and industries, and most recently served as global relationship partner for a number of key clients of ABN Amro.
"ABN Amro's role and the direction the bank has chosen to take resonate with me," Swaak commented on his appointment. "It is this, together with the clear challenges ABN Amro is facing as well, that strengthened my conviction that this is a good step. I am keen to take on these issues and I very much look forward to starting at ABN Amro."