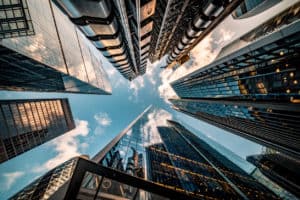 A former global head of trading at Standard Life and 15-year buy-side trading veteran has joined Tourmaline to build out the outsourced trading provider's Boston office in the US.
Stephen Berte has been appointed managing director at the firm, tasked with deepening its connection with the buy- and sell-side community in Boston, Tourmaline confirmed.
Berte joins from Liquidnet where he has worked in sales for just over a year leading business development and relationship management. 
Previously, he spent 15 years in senior trading roles at Standard Life Investments, now Aberdeen Standard Investments, based in both the UK and US. His roles included global head of equity trading and head of investments execution for all asset classes before his departure in mid-2019.
"Stephen's deep buy-side trading experience is emblematic of what sets our team apart from the competition and enables us to find unique solutions for our clients," said Henry Higdon, Tourmaline's head of global equity trading. "As demand continues to increase for our outsourced and supplemental trading services, it's imperative that we employ professionals with the deepest knowledge across multiple regions and asset classes."
The senior appointment at Tourmaline follows its recent majority investment from Boston-based private investment firm, Copley Equity Partners. Terms of the investment were not disclosed, but Tourmaline said the funds would be used to expand its presence globally and hire new talent.
In recent months, Tourmaline added it has made multiple new hires in Australia and the US after recently establishing an office in Dallas, Texas and adding senior staff in trading, operations and commission management to its headquarters in Connecticut.
"The role of the buy-side trader has become exceedingly intricate as technology advances and the globe shrinks, but also as regulations proliferate," Berte commented on his appointment. "Tourmaline's platform and the expertise of our team are helping asset managers in new and exciting ways."