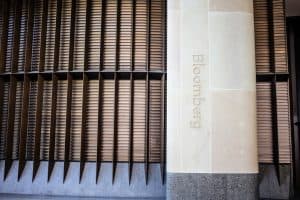 Bloomberg has rolled out a daily credit risk indicator tool aimed at providing firms with early warnings on rating downgrades and defaults ahead of traditional analysis.
Known as Market-Implied Probability Default (MIPD), the indicator incorporates Bloomberg's evaluated pricing (BVAL) to estimate fixed income market sentiment and reacts to changing market and issuer conditions.
Bloomberg said MIPD, which is available to Enterprise Data and Bloomberg Terminal clients globally, was developed to help firms anticipate credit deterioration in order to identify risk, investment and trading opportunities.
It includes implied probability of default for more than 36,000 issuers and various sectors across the term structure from one to 20 years.
"Market participants are generally aware of potential credit issues ahead of official rating downgrades or defaults; and while CDS prices can serve as indicators, they are often limited with fewer issuers traded and reduced liquidity," added Brad Foster, global head of enterprise data content at Bloomberg.
"By quantifying market sentiment underpinned by BVAL's rich data sets, MIPD provides a powerful early warning creditworthiness assessment for a wide range of issuers across the curve that can help investors navigate changing market conditions, including both issuer-specific news as well as market-wide events."
The launch of MIPD follows an expansion of credit risk datasets on Bloomberg Terminal in November to provide predictive models during volatile market conditions. Clients can use the expanded datasets to assess credit quality or risk of default of counterparties or companies.
More recently in June, Bloomberg launched a basket builder tool for portfolio trading which also incorporated the firm's BVAL as a pricing reference in addition to standard quote types. Traders can use the tool to compare basket and individual levels to multiple pricing sources, including BVAL.