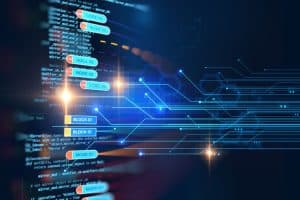 FlexTrade has integrated its execution management system (EMS) with the investment data processing platform from FINBOURNE to broaden execution strategies available to buy-side clients.
Under the partnership, users of the FlexNOW EMS and FINBOURNE'S LUSID platform will gain front-to-back abilities to trade and manage multi-asset strategies globally. 
FINBOURNE and FlexTrade said the integration will help mutual buy-side clients achieve best execution in challenging markets alongside real-time risk and position management.
FINBOURNE'S LUSID tool is a cloud native and API driven portfolio management system and investment data management system, while FlexNOW combines cloud, desktop, mobile, and API technology to streamline operations for users.
"Our new partnership with FINBOURNE will give our FlexNOW-FINBOURNE future clients access to powerful PMS and EMS capabilities," said Adi Prnjavorac, general manager for FlexNOW at FlexTrade Systems. "The combination of the two products is uniquely positioned to address complex and time-consuming workflows." 
FlexTrade's cloud-based EMS is used by some of the largest participants and has attracted several pieces of new business from buy-side firms in the last year. Most recent was Lyxor Asset Management which integrated the FlexNOW EMS by FlexTrade in February earlier this year. 
Earlier this month, Fidelity International invested in FINBOURNE via its venture capital business after helping the vendor develop its LUSID platform as part of a long-standing partnership between the two firms.
"A combination of client demand and complimentary functionality makes the connectivity with FlexNOW compelling – clients can now benefit from best of breed solutions across the trade lifecycle," added Thomas Mchugh, co-founder and chief executive officer of FINBOURNE.