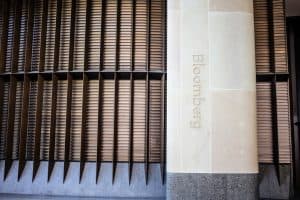 Bloomberg has enhanced its portfolio trading offering with the launch of a basket builder tool allowing institutions to optimise their portfolio creation before executing electronically.
The basket builder incorporates Bloomberg's Evaluated Pricing Services (BVAL) as a pricing reference in addition to standard quote types allowing participants to source the optimal basket of bonds.
Users can create a portfolio basket by dragging and dropping securities from portfolios or monitors within Bloomberg, external files or their order management system (OMS), building on its "RFQ to Many" functionality which it launched in December.
The baskets can then be traded on an all-or-none basis putting up to six dealers in competition, through Bloomberg's list trading tool BOLT.
Buy- and sell-side traders can analyse multiple portfolio trading data points, including net proceeds, average duration and liquidity scores, as well as, communicate internally and externally across teams or trading desks.
Using the tool, traders can also compare basket and individual levels to multiple pricing sources.
"Portfolio trading is an important part of today's credit trading landscape. It enables firms to trade a basket of bonds quickly and efficiently, which is more important than ever in the current market environment," said Robert Simnick, credit portfolio specialist at Invesco.
"We are happy to see greater innovation in this space at a time when portfolio trading continues to gain traction."
Portfolio trading has become the poster child for the fixed income market in the last year, sparking a wave of initiatives and appointments from market participants as they look to keep up with the trend.
In January, ICE Bonds recorded huge increases in volumes for its portfolio trading notional activity in the fourth quarter of 2020, seeing it double from the previous quarter to $1.9 billion.
Major market participants including Citi and Liquidnet have subsequently made a series of senior portfolio trading appointments, in December and February respectively, to spearhead their expansion into the market segment.