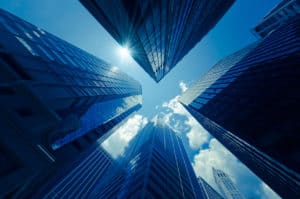 ICE Bonds recorded significant increases in volumes for fixed income portfolio trading in the fourth quarter of 2020 with notional activity rising to $1.9 billion.
Volumes in Q4 had doubled compared with the previous quarter and marked the strongest period of activity the exchange had seen since first introducing portfolio trading.
The increase follows the exchange's decision last year to re-launch its ICE Bonds portfolio auction trading tool which allows institutional investors to trade a portfolio of bonds to one or several participants through At-the-Market and At-the-Close trading sessions.
ICE also integrated its fixed-income trading platform with the BlackRock Aladdin investment operations system in February last year to offer buy-side firms access to its portfolio auction tool.
"ICE Bonds was established to bring greater efficiency and improved trading protocols to the fixed income markets," said Peter Borstelmann, president of ICE Bonds and head of ICE ETF Hub.
"With portfolio trading becoming an increasingly important part of our customers' trading strategies, we're pleased to see such strong interest from the institutional investment community for our portfolio auction protocol."
Portfolio trading which allows traders to bundle multiple bonds into a single basket to be executed in one transaction has become increasingly popular with market participants in the last year to manage risk brought on by volatile market conditions.
Research published by Greenwich Associates in June showed that almost 40% of fixed income investors in Europe said they had either executed or planned to execute a portfolio trade within the next year.
JP Morgan also recorded a huge uptake in portfolio trading in August last year stating in a client report that it had already executed 77% of the total portfolio trading volumes it executed throughout 2019.