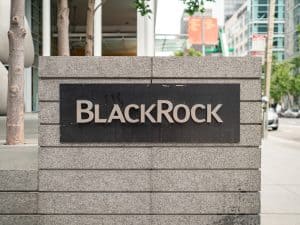 US exchange group ICE has integrated its fixed-income trading platform with the BlackRock Aladdin investment operations system to offer the buy-side automated portfolio trading protocols.
The connection with BlackRock Aladdin will provide investment firms with access to the ICE Bonds Portfolio Auction, an execution tool that allows participants to auction a portfolio of bonds on an 'all-or-nothing' basis to one or multiple market participants. 
Portfolios can consist of any number of bonds and can be all buys, all sells, or a combination of both. The buy-side can also participate in two trading session formats, at-the-market or at-the-close so that traders can use ICE Data Services' continuous evaluated pricing or end-of-day evaluations. 
"By bringing this protocol together with our ICE Data Services' continuous evaluated prices, portfolio managers can execute as close as possible to NAV prices, significantly reducing tracking errors against benchmarks," said Marshall Nicholson, president of ICE Bonds.
Portfolio trading has increased in popularity in recent years as a means for buy-side firms to transfer large amounts of credit risk. More commonly recognised as basket or program trading, the protocol has been part of the landscape for a while, but with the electronification of global bond markets and a surge in fixed income ETFs, portfolio trading has become an efficient way to deal with large, complex and multi-faceted bond transactions.
The process used to be very manual, consisting of lots of spreadsheets and back and forth with counterparties to price and execute individual bonds, but fixed-income trading platform providers Tradeweb and MarketAxess have both rolled out portfolio trading services in light of demand from the buy-side for a more efficient method of trading multiple bonds in a single portfolio.
"The addition of this auction protocol to ICE Bonds' existing RFQ and central order book protocols will give traders a more efficient method to buy or sell a basket of bonds, which compliments the workflow of the ICE ETF Hub, our innovative, open architecture solution supporting the primary market for ETF trading," Nicholson added.
BlackRock's flagship Aladdin platform is at the forefront of the asset manager's long-term technology focused strategy. Last month, chief executive Larry Fink said the buy-side powerhouse is looking to make Aladdin the 'language of portfolios', as it aims to further support the sustainable investing goals of its clients.