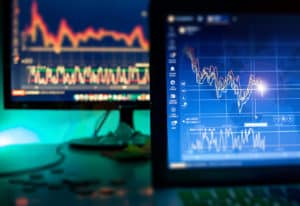 Electronic trading provider Tradeweb has confirmed the launch of its portfolio trading service for European credit bonds, after first introducing the platform for US credit bonds earlier this year.
The portfolio trading platform will allow institutional investors to trade hundreds of European credit bonds in a basket, negotiate a portfolio level price with multiple liquidity providers, and execute in a single transaction. Since the launch for US credit bonds ten months ago, Tradeweb said its portfolio trading activity has exceeded $29 billion, with single trades reaching $1 billion in notional value.
"The expansion of our portfolio trading solution is a significant step forward for the execution of credit bonds in Europe," said Charlie Collins, head of European credit at Tradeweb. "We have fully streamlined a process that was previously too laborious and error-prone, with the added benefits of efficient price discovery and access to cost-saving analytics."
Portfolio trading in fixed income markets has surged recently as a means for buy-side firms to transfer large amounts of credit risk. The growth has been driven by various developments including the growth in fixed income ETFs, the rise of algorithmic trading to facilitate pricing, and the fact that liquidity providers now share far more data with the buy-side.
"Tradeweb's portfolio trading solution provides the investment management community with an effective way to access liquidity for bonds that may be difficult to trade unless they are part of a package," said Laurent Albert, global head of execution at NAMFI. "We are also better able to prove best execution by placing multiple dealers in competition when submitting an enquiry, and by using Tradeweb's portfolio trading analytics to gain additional insights into our execution strategy."
A recent report from BlackRock on the bond market estimated that there was around $50 billion of portfolio trading volumes across investment grade and high yield corporates in the first half of this year.