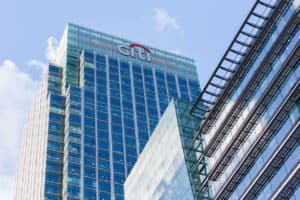 Citi has appointed an equities industry veteran, Lucy Baldwin, as its new global head of markets research and equity advisory effective from April.
According to an internal memo seen by The TRADE, Baldwin joins Citi from Credit Suisse where she was global head of equity sales for nearly two years and responsible for driving the bank's environmental, social, and corporate governance (ESG) strategy.
She also previously served as head of European equity sales at Bank of America Merill Lynch for nearly four years and as co-head of European equity research at Goldman Sachs for nine years.
"Lucy's hire creates a single, global head for Citi's independent research business and also allows us to unite oversight for independent Research alongside our equity advisory client strategy in partnership with our three regional heads of equity sales," said Fater Belbachir, global head of equities trading, and Andrew Pitt, global head of research, in the memo.
"The formal combination of independent research with the strategic management of our equity advisory franchise, alongside our separate initiative announced last July to leverage our research and content platform across the whole of the ICG, will create unique synergies and opportunities."
Baldwin will report to both Belbachir and Pitt. Meanwhile, the three regional heads of equity sales will manage the bank's independent research business until April.
Citi's equities division has implemented several changes to its team in recent months, following the appointment of Belbachir in August last year who has used cuts and new hires to redesign the business.
In October, the bank made several senior cuts including Adam Herrmann, global head of prime finance, and Kiran Shah, head of equity derivatives, both from the EMEA equities division.
The news was followed in December by the bank announcing that it would be reshuffling its equities sales division as it seeks to become one of the top four banks in the stock trading rankings.