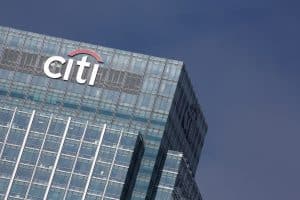 Citi has undergone a reshuffle within its global equities sales division as it seeks to become one of the top four banks in the stock trading rankings.
According to an internal memo seen by The TRADE, Julia Raiskin, Dirk Keijer, and Cedric Pauwels will assume responsibility for sales operations for cash, derivatives, prime, multi asset group (MAG), and structured equity solutions (SES) in Asia-Pacific, EMEA, and the Americas respectively.
Rob Pitcher will also assume responsibility for functions in derivatives, risk architecture, and product platforms.
The moves will support Citi in its goal of becoming one of the top four competitors in equities trading within the next two to three years, according to Citi's global head of equities trading Fater Belbachir in the memo.
In 2016, the US investment bank set out to increase its market share to attain a ranking of fifth or sixth, up from roughly eighth or ninth at the time.
"Our mission is to be relevant, best-in-class at everything we do for our clients and to become a top four competitor within the next two to three years. Delivering the firm and platform in a client centric model is going to be critical for our success," commented Belbachir on the changes in an internal memo. "I am confident that our new equities organisation will position us well for future success."
Alongside the departmental shake up, Citi confirmed that Antonin Jullier will leave his role as global head of sales which he has been in for four years, to explore other opportunities.
Belbachir, who joined Citi in August to spearhead its global equities trading operations from UK investment bank Barclays, has quickly sought to reshape Citi's equities division globally through both job cuts and hires.
In October Citi made several senior cuts in its equities EMEA division. Among the departures was Adam Herrmann, global head of prime finance, and Kiran Shah, head of equity derivatives.
However, it also brought in Graham Wayne, Barclays' former EMEA electronic equities product head, and Matthew Cousens, former head of platform sales at Barclays.