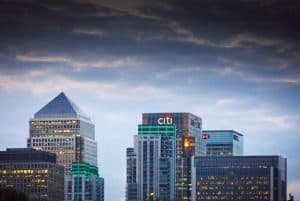 Citi has made a number of senior cuts within its global equities team, including the head of its business dedicated to hedge funds, following the arrival of its new equities chief.
Among the departures is Adam Herrmann, global head of prime finance, and Kiran Shah, head of equity derivatives, who will both leave their roles, The TRADE understands. More cuts are expected to be made in the EMEA business.
A spokesperson for Citi declined to comment on the moves but told The TRADE that a department reorganisation would almost certainly lead to the removal of some personnel.
"We have made organisational changes to our equities business over the last several months to capitalise on our investments in talent and technology. As previously reported, Citi is moving forward with a limited number of staffing reductions, impacting less than 1% of our colleagues globally," said a Citi spokesperson.

"We expect the overall size of our firm to remain about the same when the impact of these changes, natural attrition, and ongoing hiring since the start of the year are all taken into account."
The cuts follow the arrival of Fater Belbachir from Barclays as its new head of equities in August. Citi has also made various hires, including Graham Wayne, Barclays' former EMEA electronic equities product head and Matthew Cousens, Barclays' former head of platform sales. 
However, over the summer several other senior members of the team left including Samantha Huggins, head of high touch equity sales trading.
The departure of Herrmann comes as the latest senior member to leave its prime brokerage business over the past year. In January Murray Roos, its global co-head of equities and prime finance, left to join the London Stock Exchange Group (LSEG). The bank also saw the departure of Tom Regazzi, its co-head of prime finance for the Americas, in August last year.
Herrmann joined Citi in 2015 from UBS where he was previously global co-head of equity finance. He was also co-head of EMEA prime brokerage and synthetic financing at Deutsche Bank for over six years.