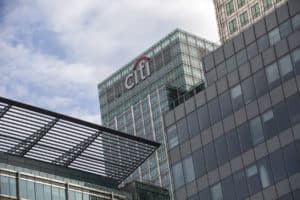 Citi has hired a senior electronic equities product manager at Barclays for a similar role, The TRADE understands, marking the latest departure for the investment bank's electronic trading division.  
Graham Wayne joined Citi this month as EMEA product manager within the recently-formed equities and securities services (ESS) group. He departs Barclays after almost three years with the institution overseeing electronic equities product across Europe.
Wayne had previously spent more than four years with KCG Europe, serving as head of European electronic trading, and head of product for European execution services for the market maker. He has also held senior trading roles at MF Global and HSBC, and began his career at Citi where he worked for almost a decade in various positions, including head of portfolio trading execution.   
The hiring signals the latest in a string of departures from the electronic trading division at Barclays recently, many of whom have since joined Citi. In May, the US investment bank confirmed it had poached Barclays' global head of equities, Fater Belbachir, who joined Citi as global head of the equities segment with the ESS group. Belbachir had been with Barclays less than a year before his move to Citi.
Elsewhere, Citi moved late last year to hire Barclays' head of execution sales, Matthew Cousens, as EMEA head of platform sales. Cousens spent just over a year with Barclays before his move to Citi, and previously spent over 11 years with Credit Suisse in a similar role.  
In April, The TRADE revealed that Barclays had hired industry veteran and former co-head of European electronic trading at Morgan Stanley, Rupert Fennelly. Fennelly joined Barclays on 30 March as EMEA head of electronic equities sales and coverage, after departing Morgan Stanley in the summer last year.