The co-head of Citi's Americas prime finance business has left after two years with the US bank, The TRADE understands.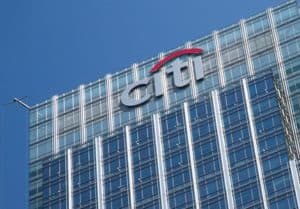 Tom Regazzi departed Citi's New York-based prime brokerage business in April, The TRADE has learnt. A spokesperson for Citi declined to comment.
As a result, Cyril Dosmond has assumed sole responsibility for the prime finance organisation. Regazzi joined Citi in March 2017 at a time where it was investing significantly in its equities franchise and building out its prime brokerage and bespoke derivatives businesses to cater more to hedge funds.
He joined from UBS where he spent over seven years leading the Swiss-bank's Americas synthetics equity trading team.
Last year, Citi promoted Cedric Pauwels, a senior European fixed income sales executive, to lead the prime, futures and securities services (PFSS) business for North America. The TRADE understands his departure is unrelated to the recent restructure at Citi where it has combined its equities and PFSS divisions.
Last month, Citi announced the new division will be named equities and securities services (ESS), and will be jointly led by Dan Keegan and Murray Roos, Citi's co-head of equities, and Okan Pekin, global head of prime, futures and securities services.