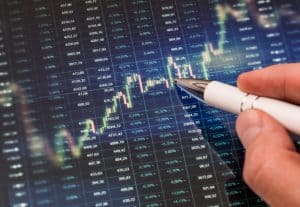 Fixed income traders are increasingly looking to portfolio trading strategies to move large amounts of risk with dealers in the current volatile market conditions.
According to Tradeweb, it has seen a steady increase in the number of clients adopting its portfolio trading tool globally in the past few weeks, with the number of daily line items executed via the protocol up more than 100% in March, compared to the first two months of the year.
"We have started to see clients using portfolio trades as a way to increase their certainty of execution on the whole basket. Trying to sell bonds one-at-a-time in this market can be challenging, therefore with a portfolio trade, they feel it is easier to get a price on the exact risk basket they desire," Enrico Bruni, head of Europe and Asia at Tradeweb, told The TRADE.   
Portfolio trading allows traders to package multiple bonds into a single basket for execution in one transaction. More commonly recognised as basket or program trading, the protocol has been part of the landscape for a while, but with the electronification of global bond markets and a surge in fixed income exchange-traded funds, portfolio trading has become an efficient way to deal with large, complex and multi-faceted bond transactions.
Tradeweb was among the first platforms to rollout portfolio trading in corporate bonds, following increased demand from institutional investors. Late last year, the firm launched its portfolio trading tool for European credit bonds, after first introducing the platform to US credit bonds.
"The fact that all of these baskets have continued to be priced and traded on our platform, even in the current environment, shows that the market is recognising the value of electronic portfolio trading as an effective tool to move volume," Bruni added.