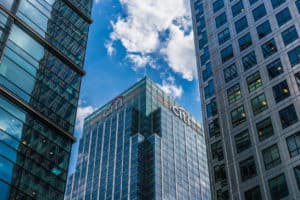 US investment bank has made two senior appointments across its bond trading business under plans to expand its portfolio trading franchise due to growth in the protocol in credit markets.
According to an internal memo seen by The TRADE, the head of US investment grade credit trading at Citi, Derek Hafer, has been appointed global head of spread products portfolio trading, electronic client connectivity, and North America macro trading.
He takes on the newly created role after working with the bank for more than 15 years and will oversee traders within the division for portfolio trading.
Portfolio trading, which allows traders to package multiple bonds into a single basket for execution in one transaction, has surged in recent years and particularly during the market volatility earlier this year.
JP Morgan said in a client report seen by The TRADE in August that it had seen a huge uptake in portfolio trading from its US buy-side clients during the volatility.
The bank's credit trading desk at the time had executed 77% of the total portfolio trading volumes it executed throughout last year. Portfolio trades across the trading desk jumped 141% compared to the year prior.
"Over the past 18 months, portfolio trading has grown rapidly in the flow credit markets and has become one of the major changes driving our industry," the memo from Citi said. "We expect this trend to continue, with portfolio trading expanding to include the full spectrum of global spread products, flow products and regions."
Hafer's main responsibility will be risk pricing. He will work collaboratively with Peter Chalif and Jay Mann, co-head of global spread products algorithmic, market making and electronic trading and head of global fixed income and currencies beta trading respectively, to expand the portfolio trading business.
Elsewhere, Matt Simmerman who leads the North America investment grade trading desk at Citi will focus on integrating portfolio trading capabilities with the desk as part of his new responsibilities.  
At Citi, Hafer will also oversee the development and execution of its electronic client connectivity strategy, expand its direct connectivity with clients, venues and execution management system platforms.