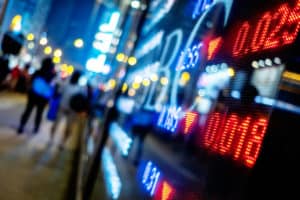 Trading technology provider Vela has added brokerage ED&F Man Capital Markets to its direct market access (DMA) platform to offer clients trading in US equities and equity options.
The additional execution services can be accessed on Vela's DMA platform through a single API and on its automated trading and market making platform Metro, with order routing via ED&F Man Capital Markets as the clearing broker.
Vela said the addition would help market participants to reduce transaction costs and access greater liquidity. Chicago-based GalNet Asset Management is the first client to go live on Metro with order routing through ED&F Man Capital.
"ED&F Man Capital Markets is focused on innovations and technology that make trading as efficient and effective as possible. Through partnerships such as this, we're able to offer traders exposure to asset classes they may not otherwise be able to access," said David Sklar, head of equity clearing at ED&F Man Capital Markets.
Vela has made a continued effort to improve its DMA platform throughout the last few months, most recently adding Fenics US Treasuries to it to allow clients to access cash and derivatives trading venues.
"Today's equities markets are exceptionally competitive. Liquidity is fragmented and firms need to see the entire breadth of the market to ensure best execution. This often requires the deployment of smart order routers and low-latency execution platforms," added Ollie Cadman, chief product officer at Vela.