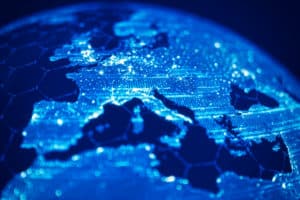 Data and trading technology provider Vela has integrated Fenics US Treasuries (UST) with its direct market access (DMA) platform, allowing clients to access cash and derivatives trading venues.
The integration aims to deliver a low latency path to the venue and improve transactional and communication performance by cross-connecting Vela's DMA platform to Fenics' co-location in New Jersey.
"With the levels of automation in the rates and credit markets continuing to trend upwards, the addition of Fenics UST products to our DMA Platform provides our clients with ultra-low-latency access to US cash and derivatives treasuries data through a single API. Our high-performant execution platform can easily be integrated into any in-house or third-party EMS/OMS," said Vela chief product officer, Ollie Cadman.
"Vela is excited to have added Fenics onto our platform as part of our goal to expand our Fixed Income coverage and functionality to help Rates trading desks with price discovery, order routing, and workflow automation."
Buy-side and sell-side firms can benefit from Vela's order entry, pre-trade and post-trade risk layers, and market data for all derivatives venues, while also trading cash and derivatives US Treasury markets through a single API, Vela added.
Last month, the data and trading technology provider confirmed it had expanded its market data partnership with communications and networking solutions specialist IPC. The partnership expansion will see real-time market data feed, SuperFeed, become available to clients via the IPC Connexus Cloud ecosystem in a bid to simplify and speed up access to data.