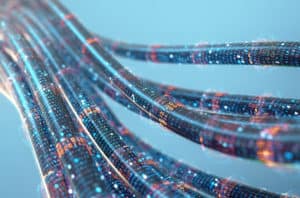 Data and trading technology provider Vela has expanded its market data partnership with communications and networking solutions specialist IPC.
The partnership expansion will see Vela's real-time market data feed, SuperFeed, become available to clients via the IPC Connexus Cloud ecosystem in a bid to simplify and speed up access to data.
More than 6,600 international capital market participants signed up to IPC's flagship network will be able to use the SuperFeed normalised market data via Connexus Cloud, while IPC Connexus Lab users also gain access to an on-demand market data solution that supports trading application testing.
"The SuperFeed market data service complements our Connexus Cloud offering by providing access to multiple market data feeds from a single place and delivers the additional benefits of a professionally managed infrastructure and support model," said Mike Smith, director of global exchange relations management at IPC.
Vela's SuperFeed provides coverage of 150 markets and data sources including major North American and European exchanges and an increasing number of Asia-Pacific venues. The firm stated it will continue to invest in the SuperFeed coverage to expand the range of data types available, including end-of-day and historical data solutions.
"We are delighted to expand our partnership and have the strength of IPC as part of our ecosystem connecting SuperFeed to the global financial markets community," Ollie Cadman, chief product officer at Vela, added. "With IPC's Connexus Cloud and Connexus Labs, financial institutions can leverage the power of the cloud for market data to support their electronic trading requirements. This partnership is an exciting step forward in our ongoing strategy to expand access to our services through public and private cloud providers."
Earlier this month Vela deployed its normalised market data feed within the Amazon Web Services (AWS) cloud environment. The move means clients will have access to its SuperFeed market data through the AWS PrivateLink for secure access to the AWS-deployed trading data.