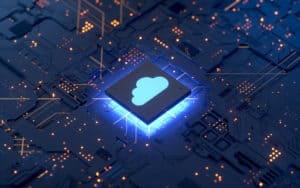 Data and execution technology provider Vela has deployed its normalised market data feed within the Amazon Web Services (AWS) cloud environment.  
Vela said the move means clients will have access to its SuperFeed market data through the AWS PrivateLink, which will enable customer networks to securely access the AWS-deployed trading data instantly and reliably.  
"Connecting SuperFeed with AWS PrivateLink provides our clients with secure and flexible access to market data within their existing AWS deployments and addresses some of the challenges clients may face in accessing third-party services securely from the cloud. This comes at a time when the adoption of cloud environments, particularly for the front office, is gaining significant pace," Ollie Cadman, chief product officer at Vela, said.  
"We're excited to offer our clients a solution that simplifies their network architecture, meets all their security requirements, and maximises operational and cost efficiencies by eliminating the need to invest in and deploy any physical infrastructure."
The SuperFeed from Vela provides clients with a low-latency market data feed that offers normalised real-time through a single source. Vela said the feed has been designed to speed up and simplify client access to data to power their trading processes.
SuperFeed covers more than 150 markets and data sources, including all major US and European trading venues, with a growing number of venues based in Asia Pacific. Vela added cloud deployment of SuperFeed marks a natural evolution of its cloud services.