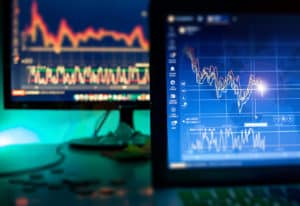 US agency brokerage Dash Financial Technologies has bolstered its senior management team with the appointment of a chief compliance officer.
Venu Palaparthi joins Dash as chief compliance officer and head of regulatory affairs, tasked with overseeing the firm's compliance strategy, government relations and internal regulatory practices. Palaparthi has 25 years' experience working in the industry at major financial institutions including Nasdaq and Virtu Financial.
At Virtu Financial, Palaparthi was senior vice president, global head of regulatory affairs and CEO of US-based trading entities. Prior to that, he served as vice president of global trading and market services, as well as CEO and CCO of Nasdaq's US broker-dealer entities. He joins Dash from digital asset-focused electronic broker Tagomi Holdings where he was chief compliance officer.   
"Venu brings a depth of knowledge of securities industry regulation that is second to none, and we are thrilled to welcome him to the Dash leadership team," said Peter Maragos, co-founder and CEO of Dash Financial Technologies. "Venu's experience in compliance and regulatory affairs will be key as new regulations – in particular the enhanced Rule 606 transparency reporting requirements coming into effect in May – focus even more attention on the core tenets on which our business has been built."
Dash has made efforts over the past year to bolster its senior management team with several key appointments. In January, the agency brokerage firm hired Scott Patrick from Brunswick Group as its chief financial officer. Patrick formerly served as a partner specialising in M&A deals, IPOs and investor relations. He has also held senior positions at institutions such as Evercore Partners, Morgan Stanley and GCA Advisors.
"Dash is one of the true innovators in the industry, with an extremely impressive technology platform, business model and management team. I am very excited to join the team and get to work in helping Dash continue to grow its business," Palaparthi commented on his appointment.