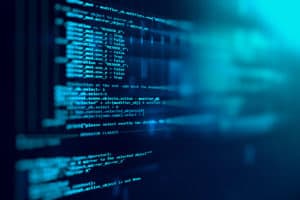 Investment firm Francisco Partners has merged TradingScreen and Imagine Software to create an end-to-end investment management platform.
Francisco Partners, which specialises in partnering with FinTech firms, said it has closed its deal for TradingScreen and that it expects the Imagine transaction to close this month.
Named TS Imagine, the new SaaS cloud-based end-to-end trading and portfolio management software platform will be used for connecting investment managers to brokers, banks and exchanges.
TS Imagine will have around 400 employees in 10 offices and serve around 500 buy- and sell-side institutions globally including hedge funds, asset managers, pension funds, mutual funds, and financial institutions.
"The company is uniquely positioned to address complex and time-consuming workflows in the front, middle and back offices, unifying order management, trade execution, portfolio analytics, real time risk compliance, accounting, and operations," said Justin Chen, principal at Francisco Partners.
Industry veteran Rob Flatley has been appointed as chief executive of the newly combined business.
Flatley joins TS Imagine from CoreOne Technologies where he had been founder and chief executive for over 11 years.
Prior to founding CoreOne Technologies, Flatley served as a managing director at Deutsche Bank Securities for four years.
"The industry continues to face new challenges and opportunities including the need for effective trade lifecycle management combined with real time risk analytics," said Flatley. "Our talented employees and unique, integrated software platform will deliver on this mission critical need for our customers and partners."
The merger follows TradingScreen and Imagine Software's announcement in August last year that they had expanded their partnership by combining their services to launch a front-to-back buy-side trading solution.