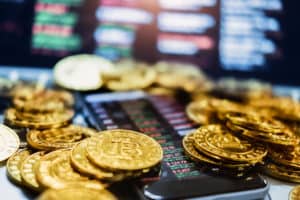 FTX Trading, FTX.COM owner and operator, has closed $400 million in a Series C fundraise, increasing the company's valuation to $32 billion.
The funding round included participation from Temasek, Paradigm, Ontario Teachers' Pension Plan Board, NEA and IVP among others.
All investors involved in the Series C fundraise also participated in the previously announced FTX US Series A funding round, which saw FTX US receive a valuation of $8 billion.
The Series C round marks the third fundraise for FTX.COM in the past six months, raising a total of $1.8 billion. FTX's valuation increased by more than 75% in that period.
"Our Series C financing round represents a milestone achievement for FTX, as we raised close to $2 billion in six months. This round will support our continued mission of delivering innovative products and services to the marketplace as well as expanding our global reach with additional licenses around the world," said Sam Bankman-Fried, chief executive of FTX.
"With the ongoing support from our dedicated investors and userbase, FTX will look to continue interacting with regulators to facilitate access to digital assets in a safe and compliant manner. We look forward to working alongside our investors to achieve our mission and continue our tremendous growth throughout 2022 and beyond."
In October last year, FTX was valued at $25 billion following its Series B-1 round worth $420 million. Since then, the company has grown significantly, with its user base increasing by 60% and its average daily trading volume growing by 40%, reaching approximately $14 billion in daily volume.