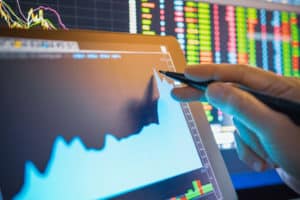 Bernstein has become the latest broker to join the equity capital marketplace and bookbuilding platform, Appital, ahead of its upcoming launch.
Appital aims to bring greater transparency to the equity markets and give the buy-side access to deal flow they previously might not have had exposure to through improved liquidity discovery and price formation in illiquid equity positions.
Flow originated on the platform can now be executed through Bernstein.
"Our ethos is focused on the institutional market and we aim to align with the interests of our buyside clients," said Toby Bayliss, head of European electronic trading at Bernstein Autonomous.
"Appital provides an innovative, automated and more efficient way for clients to source and access liquidity, enhancing our primary role as an execution broker."
The platform claims to have over 30 asset managers with $30 trillion in assets under management preparing to join at launch, which is expected to take place later this year.
Appital said these asset managers were instrumental in selecting the nominated broker list and that once onboarded they would be able to tailor their exposure to deal flow and nominate the brokers for execution.
"We have been working with Bernstein to develop the platform from the early development phase," said Mark Badyra, chief executive of Appital.
"Asset managers told us they would like to use Bernstein to execute this type of flow because of their independent market position and strong research focus. Our collaboration gives our shared client base the functionality to find new sources of liquidity which will be unique compared to other technologically driven platforms."
The platform has formed several alliances ahead of its launch in a bid to bolster its offering, including launching a desktop app on OpenFin's system and integrating with FlexTrade's execution management system.