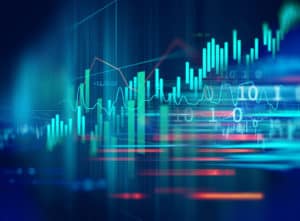 Appital has announced that FlexTrade Systems is the first EMS provider to integrate with its bookbuilding platform.
Through partnerships with firms such as FlexTrade, Appital said it is developing the necessary technological infrastructure to integrate its platform into existing market structures.
Additionally, working with FlexTrade will help drive innovation and automation to equity capital markets.
Through the integration of Appital's platform with FlexTrade's FlexTRADER EMS, typically manual order flow processes will be brought to an automated platform.
The integration will also provide buy-side firms with access to the London Stock Exchange Group's pan-European MTF, Turquoise, giving them liquidity and efficiency as well as straight-through-processing to more than 20 settlement venues.
Appital originally partnered with Turquoise to launch bookbuilding buy-side tech earlier this year.
Following the partnership with Turquoise, last month, Appital secured a £2.5 million investment from Frontline Ventures and other angel investors.
The integration with FlexTrade meets demands from asset management firms to offer a more efficient and transparent way for the buy-side community to execute large orders with minimal market impact or risk of price erosion.
Large asset managers globally have established a working group due to the integration with FlexTrade. The group helps mutual clients interact with hard-to-find liquidity in the market and build books of demand, while ensuring the integration to existing workflows remains efficient.
Benefiting the buy-side community, the established FIX based protocols are now able to be coded by other EMS providers.
"FlexTrade clients and the asset management community can now gain exposure to deal flow opportunities they have not been able to access before. This integration transforms a traditionally manual order flow process, that historically sits outside any EMS, into an automated, electronic platform," said Mark Badyra, CEO of Appital.
"FlexTrade has been instrumental in developing the Appital workflow alongside ourselves and the team at Turquoise. This is a major step forward for not only our combined client base, but the market as a whole, and we look forward to scaling this integration market-wide in the coming months."