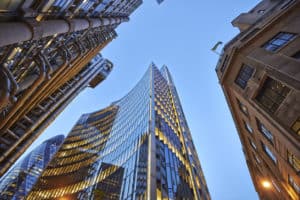 Equity capital markets platform Appital and the London Stock Exchange Group's (LSEG) pan-European trading venue, Turquoise, have partnered to launch bookbuilding technology for the buy-side. 
Mutual buy-side users will gain access to liquidity sourced on Appital's platform and a single point of access for deal execution via the Turquoise venue, with straight through processing to its network of settlement venues.
The Appital platform allows institutional investors to execute large volumes with minimal market impact or risk of price erosion, and to filter the types and sizes of opportunities they are looking for using specific requirements.
It aims to give buy-side firms better exposure to deal flow opportunities by providing heads of trading and portfolio managers a more holistic picture of liquidity and illiquid small and mid-cap stocks.
"Connecting to Appital will bring additional transparency and automation to the process of liquidity discovery. I look forward to continuing our cooperation with Appital to unlock liquidity for investors," said Dr. Robert Barnes, chief executive officer at Turquoise Global Holdings and group head of securities trading at LSEG.
Appital added it was actively developing its platform and technology and the firm built and deployed a desktop application on the OpenFin operating system in July last year.
"The combination of Appital and Turquoise is a true evolution of the market and provides a venue for the buy-side to drive liquidity and efficiently trade the full spectrum of trade sizes," said Brian Guckian, chief business development officer at Appital. 
LSEG's Turquoise European venue, which was launched in the face of a no deal Brexit for share trading, has seen strong volumes since the UK's departure from the European Union.  In April the exchange told The TRADE it had seen a 30% increase in its European lit order book average daily volume in the first three months following Brexit.