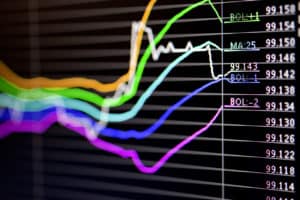 Effective interoperability between applications is lacking in the FX markets, according to Fidelity Investments' head of FX technology, David Shack.
Speaking on a panel focused on improving trading desk efficiencies and trading performance, Shack said a key pain for the buy-side was the lack of communication between applications, adding that this was exacerbated by hybrid working models that including some staff working from home.
"We want to get the best tools working together on the desktop within an ecosystem from the vendors: a plug and play solution. We want to continue to push in that direction," he said. "That's the pain point right now, that these applications don't talk to each other."
He also highlighted how greater efficiencies could be achieved if systems across equities and FX were able to communicate with one another to automate the creation of algo tickets.
Interoperability was a key theme of the panel which also included John Estrada, global head of eMacro at Credit Suisse, John Ashworth, chief executive of Caplin, and Jill Sigelbaum, head of FXall capital markets at the London Stock Exchange Group (LSEG).
Sigelbaum told the panel that LSEG was currently undergoing a transformation of its platforms to recalibrate them to use the same technology following its acquisition of Refinitiv's various platforms earlier this year.
"Everyone wants full end-to-end automation. They want every system to talk to the next system and send messaging back," she said.
She also highlighted the upcoming connection of LCH's ForexClear clearing service to the FXall platform to provide greater end-to-end automation to the buy-side ahead of upcoming UMR regulation.