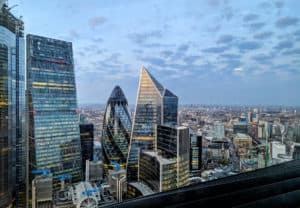 Olivetree Financial has added to its event driven team in London with two senior hires from BTIG. 

Both Greg Levett and David Abraham will be starting at the equities brokerage in September and their appointment follows the rehiring of Tim Caulton, who re-joined the firm in July.

Olivetree confirmed the hires. Levett declined to comment. Both BTIG and Abraham didn't immediately respond to a request for comment.
Event driven strategies seek to profit from corporate events, including mergers and acquisitions, restructurings and spin-offs. Recently, event driven desks have been adding headcount amid a boom in deal activity.
The UK market has seen M&A activity equal to ~2.5% of its market cap year-to-date, according to a Citi research note dated 23 July, and the bank expects this trend to accelerate. Top tier investment banks are working on the financing for a full pipeline of UK deals, according to one industry insider who spoke on condition of anonymity.

Olivetree Financial has also been adding headcount in the US. Last week the broker announced that it had hired Richard Orlando and Robert Weibel in event driven sales, and Paul Young as an event driven sector strategist.
Chief executive and founder of Olivetree, Daryn Kutner, said that "whilst M&A activity has been strong this year the great majority of deals have been friendly bids, relatively small and generally cash. We think the constitution of M&A will change as we move later into the cycle with bigger deals, hostile in nature and financed with both cash and shares".

Cowen has also recently strengthened its global alternative equity strategies offering with the hiring of four people from Olivetree's event driven team in London.
Tarquin Orchard, Sebastian Greensmith, Charlie Hawkesworth and Alastair Mankin all joined former boss Mark Kelly who was appointed global head of alternative equity strategies at the US firm in the summer. Kelly was formerly employed as Olivetree Financial's European chief executive officer and global head of event driven for 11 years.
Morrison, Ultra Electronics, Avast, Meggitt and Sanne Group have all received takeover bids in recent weeks. Private equity firms have been active buyers of UK companies and leveraged buyout deals (LBOs) make up a large portion of recent M&A activity. The FTSE 250 index is seeing more M&A than the FTSE 100 as the nature of LBO deals limits deal size, Citi said, adding that the key driver of the recent surge in M&A is the carry trade as central banks have driven down the cost of borrowing.  
 
Informa, Entain, SSE, Redrow and Redde Northgate top the list of UK takeover targets for Louis Capital event driven analyst Ben Kelly. "UK companies trading on low multiples are seen by private equity investors as representing a great opportunity to put money to work. The UK COVID recovery appears to be continuing while a persistent low interest rate environment and inflation looming on the horizon means that the last thing private equity firms want to do is sit on cash," Kelly said.

Canaccord Genuity's Quest analysis shows that "there are 177 stocks with a market capitalisation below £1.5 billion that have an LBO free cash flow yield above 10% (nearly a quarter of the UK market). This is unprecedented and shows the true extent of the UK Plc undervaluation relative to global peers,'' adding that "UK PLC valuations continue to be very attractive so we don't expect the current trend to abate.''

James Congdon, global co-head of Quest said in emailed comments that "UK valuations continue to look attractive following the equity market de-rating driven by Brexit. That fact plus low interest rates, QE, a growing UK economy again and a liberal position by the government and regulators on takeovers suggests the M&A will continue to be strong.''