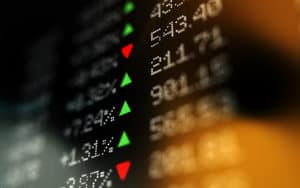 RBC Capital Markets is launching an electronic foreign exchange (e-FX) server and pricing engine based in Singapore to serve its clients across Asia-Pacific and the rest of the world.
The Monetary Authority of Singapore (MAS) supported the development of the server and pricing engine, which will rely on new sales and trading infrastructure in the city.
The wider launch of the platform to global clients is currently scheduled for December this year.
The new platform will allow quicker execution, access to greater liquidity and increased price discovery across G10 currencies as well as emerging markets currencies in the Asian trading hours.
"Singapore has emerged as the largest FX trading centre in Asia and third largest globally, and it continues to strengthen its e-FX trading capabilities and market infrastructure. Our investment demonstrates our commitment to the region and participating in the growth of the broader FX market," said Rod Ireland, head of global markets, APAC.
The news of the e-FX server and pricing engine follows the launch of Aiden, the AI-powered electronic trading platform announced by RBC Capital Markets in October last year.
The platform uses deep reinforcement learning process to adapt to market conditions and bases trading decisions on live market data.
"Singapore enjoys strong connectivity to the regional markets and is well placed to tap the strong institutional flows in Asia and beyond. RBC Capital Markets' entry will continue to broaden and deepen our FX e-trading ecosystem, and strengthen Singapore's standing as the global FX price discovery and liquidity centre in the Asian time zone," said Lim Cheng Khai, executive director, financial markets development department of MAS.