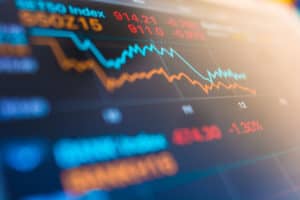 Trade surveillance technology provider Eventus Systems has completed a $30 million funding round led by equity fund Centana Growth Partners.
The firm said it would use the additional funding to bulk out its flagship Validus platform and to drive scale across its operations including its teams across sales, product and engineering.
Additional investors DRW Venture Capital and CMT Digital also participated in the funding round alongside existing investors Jump Trading and LiveOak, among others.
The funding round takes its total funding to date to $48.5 million including the funding round led by Jump Trading and LiveOak last year which raised $10.5 million.
"Following our investment round early last year, we continued to show strong topline revenue growth, nearly quadrupling our staff across every facet of our business, building on our presence in Europe and Asia-Pacific, attracting a wide range of new clients and adding hundreds of new features and enhancements to our Validus platform," said Travis Schwab, chief executive of Eventus.
"This new investment positions us to achieve our ambitious plans for further growth and penetration into new markets, as well as our never-ending quest for delivering market-leading solutions and support across the capital markets ecosystem."
The news follows the implementation of Eventus' Validus platform by blockchain-based corporate bond trading start-up LedgerEdge last month in preparation for its launch this month.
As part of the implementation, LedgerEdge said it would use the Validus platform for all markets as a multilateral trading facility in the UK and as an alternative trading system in the US in the second quarter of 2022.
"The past year has demonstrated the increased need for automating and strengthening regulatory compliance. We've been incredibly impressed by the deeply experienced team and efficient, scalable and powerful trade surveillance and market risk system that Eventus has built," said Matt Alfieri, principal at Centana Growth Partners.