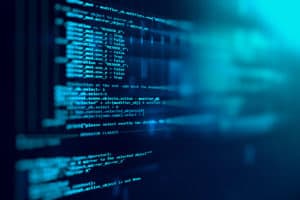 Blockchain-based corporate bond trading start-up LedgerEdge has implemented a trade surveillance platform from Eventus Systems as it prepares to launch.
LedgerEdge will use the Validus platform for all markets ahead of its go live as a multilateral trading facility in the UK in September and as an alternative trading system in the US in the second quarter next year.
The cloud-based platform will provide LedgerEdge with market surveillance and risk monitoring capabilities. It can help clients monitor potential spoofing, layering or wash trading activities using machine learning technology.
"We looked at several platforms, and Eventus stood out for its experience in handling large client implementations with significant real-time data requirements. Validus and the Eventus team also came highly recommended by a London-based firm that has been using the platform since last year," said Ian Chicken, COO at LedgerEdge.
The deployment at LedgerEdge follows the start of testing for the upcoming platform in May, after it integrated functional testing software from Exactpro to assess and maintain quality of the ecosystem.
It also follows the appointment of RBC Capital Markets' former head of FICC and BNY Mellon markets CEO, Michelle Neal, as CEO of US operations at LedgerEdge. The start-up confirmed the appointment last month, stating that Neal will lead the firm's efforts as it develops its platform in the region.
"As we continue to grow our presence in the UK and Europe, along with the US and Asia, we are also proud to emphasize the versatility of Validus in providing robust trade surveillance capabilities for fixed income, as well as all major asset classes," Travis Schwab, CEO of Eventus, concluded.